Our Physicians
Click on any Physician's photo for a detailed biography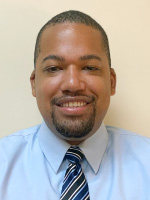 Yuri E. Peterkin, MD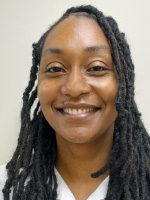 Mahagony Ambrose, MD
Practice Overview
For over 30 years, St. Thomas Radiology Associates has proudly served patients and referring physicians in the Virgin Islands. We offer a full range of diagnostic and interventional radiology procedures and utilize the most advanced imaging technology available today. Digital mammography is now available. Recently, we added laser treatment of varicose veins, an outpatient procedure.
Our Mission: To ensure that our patients and referring physicians have access to the highest quality care right here on St. Thomas. We remain passionately committed to adding services and technology that will provide the best health management tools to the people we serve.
Upon arriving at St. Thomas Radiology Associates, you will find a modern, attractive facility designed with patient comfort and privacy in mind. Our Women's Imaging Center is a separate area reserved exclusively for women. Female patients can enjoy a private dressing room and comfortable sitting area for relaxing before and after their procedures.
Our radiologists are board-certified and bring a wealth of experience and knowledge to every imaging study and procedure. The entire team of technicians and support staff is dedicated to ensuring your experience at St. Thomas Radiology Associates exceeds your expectations in every way. We look forward to serving you.