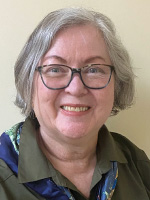 Joy A. Johnson, M.D. is a board certified radiologist who joined St. Thomas Radiology Associates in 2009.
Dr. Johnson has spent nearly 30 years as a practicing radiologist and has subspecialty expertise in pediatric radiology. She served as Chief of Pediatric Radiology at the University of Kansas and as Clinical Professor of Radiology at the University of Missouri. Dr. Johnson attended medical school and completed her residency and fellowship training at the University of Colorado.
We are thrilled to have Dr. Johnson as a member of our practice.